Freediving, this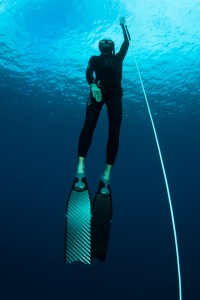 sport increasingly publicized and known thanks to the performance of great athletes open its doors to you in Lanzarote. Aquasport Freediving, affiliated with AIDA welcomes you during the whole year.
Beginners, come to discover with us new sensations, another approach of the underwater world and to get tips to better enjoy your freediving session.
Already freediver, choose the formula adapted to your desires and your needs. Lanzarote allows you to choose between wrecks, delight of the depths, swim through (lava tube and large open cavities), Museo Atlantico (1st European underwater museum), training and/or personalized improvement. All in the middle of natural sites with exceptional panorama.
Freedivers club or group, contact us to establish a tailor-made program.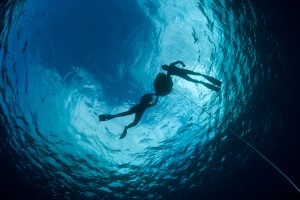 Photo credit: Carlos Suárez